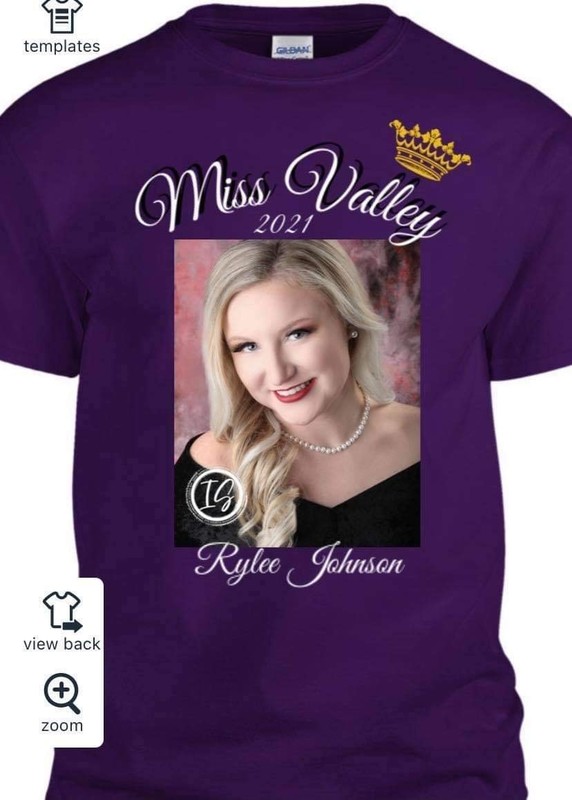 Miss Valley T-Shirt Order
T-Shirt orders for Miss Valley 2021 are happening now!
Pricing:
S-XL is $20 each
2X & up is $22 each
You can message Rylee Johnson on Facebook with sizes and plan of payment to place your order. You may also call or text your order to 740-935-0725.
Payment information:
Venmo: Rylee-Johnson-47
PayPal: @MissValley2021