ATTENTION: 7-27-2022

Our online Free & Reduced Lunch Applications are now up and ready. Please click the Link below!

Please remember to fill out the 2022/2023 Free/Reduced application this year, this also provides other benefits, such as qualifying to have certain extracurricular and athletic fees waived. Application below.

School Year 2022-2023: Anticipated Return to Traditional School Lunch and Breakfast: The federal Omnibus Appropriations bill did not contain language or funding to extend pandemic child nutrition waivers for school meals programs. Current school lunch and school breakfast program waivers expire on June 30 and Summer Food Service Program waivers expired September 30, 2021. As such, minus a congressional act, traditional rules and regulations for school lunch and breakfast will resume for school year 2022-2023 and traditional rules and regulations for the Summer Food Service Program will resume this summer. Unless a school participates in Community Eligibility Provision or Provision 2, schools will count and claim student meals based on the student's eligibility of free, reduced or paid, as determined by a qualifying meal application, direct certification or other categorical eligibility. Additionally, meals must be served and consumed in a congregate in-school setting. The Office is planning webinars and preparing fact sheets to help schools with this transition and will share these resources soon
VALLEY ONLINE LUNCH APPLICATION LINK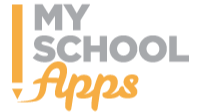 VALLEY ONLINE LUNCH APPLICATION LINK
MENUS
Valley Elementary Breakfast Menu
Valley Middle/High Breakfast Menu
Nutrition Articles for Parents

SuperKids Nutrition Founder and Creator of the Super Crew®, Melissa Halas, MA RD CDE, and her winning team of nutrition experts provide us with informative articles focused on nutrition for our families. This team represents a diverse, nationally recognized group of Registered Dietitians and nutrition professionals who specialize in Childhood, School, and Family Nutrition. They provide nutrition resources, to help schools and communities to be their best.
How to Help Your Child Choose Foods Wisely
Rosanne Rust, MS, RD, LDN

Does Your Child Make the Grade?


Hey Parents… Eat Your Fruit and Veggies, Too!
By Kate Scarlata, RD, LDN

Encouraging Your Children To Be Physically Active
By: Rosanne Rust, MS, RD, LDN

Feed Your Family Fantastic Food for Less
Norma Stewart, RD, MA


Back to Nutrition for Parents
Please check out these awesome links.
Parent Newsletter
SuperKids Nutrition Newsletter
SuperKids Nutrition Tips

https://www.superkidsnutrition.com/sckids/index.php
Valley Local Schools follow the MyPlate dietary guidelines for student meal planning.
Eat a fruit or vegetable at every meal. Make healthy food choices.
For more information, click on Eat Right with MyPlate or download a free smartphone app: Start Simple with MyPlate.
Please fill out your 2022/2023 Free & Reduced applications online, or let us know if you need paper applications. This also helps your children with testing materials, P-EBT assistants etc.
If you have any questions or concerns, please contact Food Service Director-Shanna Cox at 740-259-6606 or Shanna.Cox@valleyls.org
Valley Local School District's Food Service Department is a self-supporting program. We receive no money from the District's General Fund budget, tax levies, or property taxes.
Food Services are funded only from federal reimbursement and student & staff payments to cover operating expenses (i.e., salaries), food supplies, kitchen repairs etc...
By federal law, Food Service revenues must meet or exceed expenditures. The profits made from the meal program support the Food Service Department and allow the department to operate without assistance from the District's General Fund.
*Unpaid meal charges impact the Food Service Program and the ability to remain fiscally responsible. To ensure the Food Service Department maintains fiscal stability, there are procedures being implemented in order to control and manage meal charges. Under federal guidelines, students who are unable to purchase a lunch will be eligible to receive an Alternative Meal which meets the federal guidelines outlined by the U.S. Department of Agriculture and the National School Lunch Program.
Valley Local School District- Lunch Charging Policy
*As you are aware, we have a school charging policy limit of $10.00 in school tray charges. What does this mean? We give your child 4 times to forget their lunch money. As you're aware, we do not allow charging of extra items. Example: Baked chips, Drinks or extra Entrees. They will have to have money on them or money in their account to purchase the extra items.
Here's an example of what will take place this year.
1. After your child owes-$2.00, you will receive an automated phone call letting you know. You will receive the phone call until charges are paid.
2. After your child owes-$5.00, you will receive a letter.
3. After your child owes-$10.00, you will get a call from Food Services.
4. If no attempts have been made after this, you will get a phone call from our School Administrator's.
5. If no attempts have been made to resolve this negative balance, an alternative meal may be in place.
Please understand, we want all of our students to have a hot and healthy meal every day.
But we have to hold our parents and our students' accountable for negative balances. Please
feel free to call us if you need more time or help with anything. Shanna Cox @ 740-259-6606
* Automated phone calls.
Negative phone calls are automated, if your child owes over $2.00 you will receive a courtesy phone call. You may pay online at Valleyindians.net with myschoolbucks, we also accept cash and checks. You may mail payments to: Valley High School.
ATT: Shanna Cox -1821 St. Rt. 728 Lucasville, Ohio 45648
Please put your child's first and last name on the check.
Thank you for understanding, any questions or concerns please feel free to call Shanna Cox @ 740-259-6606.
USDA nutritional requirements
Meals served at all Grade levels meet the age-appropriate USDA nutritional requirements for a balanced meal, complying with Congress's Healthy Hunger Free Kids Act that all districts must now follow.
Menu Changes & Updates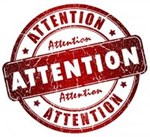 Attention :
Please fill out your Free & Reduced application online here this year!
More secure, more accurate on making it to the lunchroom! Faster processing! We also have paper applications available in the front office and in any kitchen. Please call 740-259-6606 if you need one mailed home.
*Please check the Lunch Menu page on snow days or delays to see if there may have been a change in the menu. Also, at times our suppliers are out of an item we have on the menu, I will post this as well. We would like to keep you and your child informed as much as we can.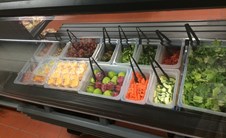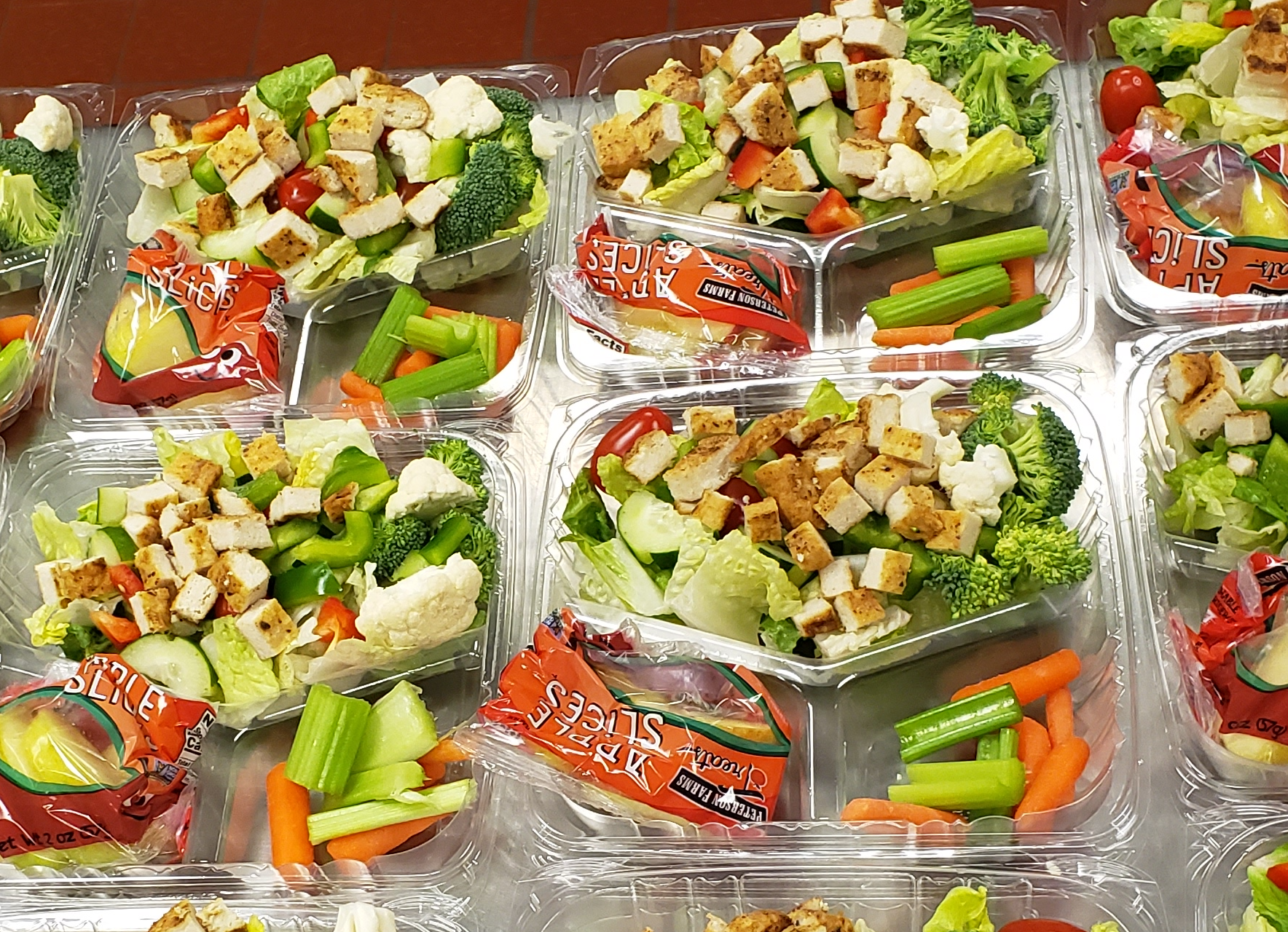 Salad Bar- Monday-Wednesday-Friday, Unless a 2 hr delay or Dunkers.
Pre-made salads for Elementary & Middle School
The 3rd & 4th graders may order a salad at breakfast time for the day of, if they don't want the hot meal that day.
Food Service Director-Nutrition, received a Grant for a salad bar for our High School. In return, I then made salad tickets available at our Middle School & our 3rd and 4th graders at the Elementary.
The salad tickets are available at breakfast the day of, they allow you to check what you want on your salad and ready for pickup at lunch. Anyone regardless of Free, Reduced or Paid may order a salad, but you must take if you order.
Our Salads come with Meat, Fresh Veggies & Fresh Fruit also a grain and 8 oz Low-fat milk.
Elementary-Anyone in the 3rd & 4th grade or staff can order a salad. Please fill out a salad ticket and turn in by 9 am. This would replace their lunch tray.
Middle-Please turn in a Salad ticket by 8 am.
High-Salad bar
Our Menus are updated as well.
2 oz meat= Choices include. Italian Chicken-Pepperoni- Ham-Turkey.
Veggies= 3/4 Elementary & Middle /1 cup- HS
Fruit= 1/2 cup Elementary & Middle / 1 cup- HS
W-G = 1 oz Elementary & Middle/ 2 oz- HS
8 oz low-fat- milk
2020-2021 Lunch Charge Policy -Automated phone calls
ATTENTION: We want to make sure every student receives a hot breakfast and lunch this year. So please make sure to send in payments with your child. No child has ever, or will be, denied a full reimbursable lunch tray / Alternative meal. Although, there is no charging extra items at any time. (They must have money on their account or cash. No negative balance.)
We did do the necessary paperwork to apply for free breakfast & free lunches for everyone, unfortunately we did not qualify this school year. But, we will try again each year! Any questions or concerns, please feel free to call me.
Free & Reduced Meals
We are online with our Free & Reduced applications this year. More secure and faster results!
If your child received free or reduced lunch last year, you must fill out a new form every year! You will have 30 days before they will automatically change back to a paid student. All charges accumulated after this will be your responsibility to pay.
You can re-apply at any time, if you have a change in your household.
If you need help or just advice, please call me.740-259-6606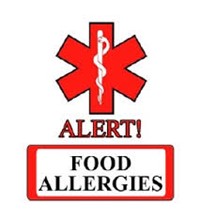 Food Allergies
Students with Food Allergies:
Students with medical conditions such as food allergies and diabetes may request a modification to school meals by completing a Diet Order form. Parents may obtain a Diet Order form from the cafeteria manager or school nurse. The form must be signed by a physician and returned to the cafeteria manager or sent to:
Valley High School Attn: Shanna Cox @ 1821 St. Rt. 728 Lucasville, OH 45648. For more information, contact Cafeteria Manager (Shanna Cox) at 740-259-6606 or your school nurse (Melissa (Missy) LeMaster) at 740-259-2611.
*Attention: Food Allergies-We have a lot of students that have not turned in a Doctor's note. Please be advised, in order to comply, we must have a Doctor's note every year. If they no longer have food allergies, we must have a note as well.
Thank you for understanding, any questions or concerns please feel free to call 740-259-6606.
USDA Policy
This institution is an equal opportunity provider. Nutritional data on School menu.com should not be used for and does not provide menu planning for a child with a medical condition or food allergy. Ingredients and menu items are subject to change or substitution without notice. Please consult a medical professional for assistance in planning for or treating medical conditions. USDA LEGAL - The U.S. Department of Agriculture prohibits discrimination against its customers, employees, and applicants for employment on the basis of race, color, national origin, age, disability, sex, gender, religion, reprisal, and where applicable, political beliefs, marital status, familial or parental status, sexual orientation, or all or part of an individual's income is derived from any public assistance program, or protected genetic information in employment or in any program or activity conducted or funded by the Department. (Not all prohibited bases will apply to all programs and/or employment activities.) If you wish to file a Civil Rights program complaint of discrimination, complete the USDA Program Discrimination Complaint Form, found online at http://www.ascr.usda.gov/complaint_filing_cust.htm... Or at any USDA office, or call (866) 632-9992 to request the form. You may also write a letter containing all the information requested in the form. Send your completed complaint form or letter to us by mail at U.S. Department of Agriculture, Director, Office of Adjudication, 1400 Independence Avenue, S.W., Washington, D.C. 20250-9410, by fax (202) 690-7442 or email at program.intake@usda.gov. Individuals who are deaf, hard of hearing or have speech disabilities may contact USDA through the Federal Relay Service at (800) 877-8339; or (800) 845-6136 (Spanish). This institution is an equal opportunity provider.
--