We held a "Treats for the Day" competition at the high school where staff and students decorated doors for Valentine's Day. The teacher who wins the contest will receive treats for their students. Judging took place this week and the winner has been chosen.
1st Place Winner goes to Mrs. Riehl!
Congratulations on being CHAMPION!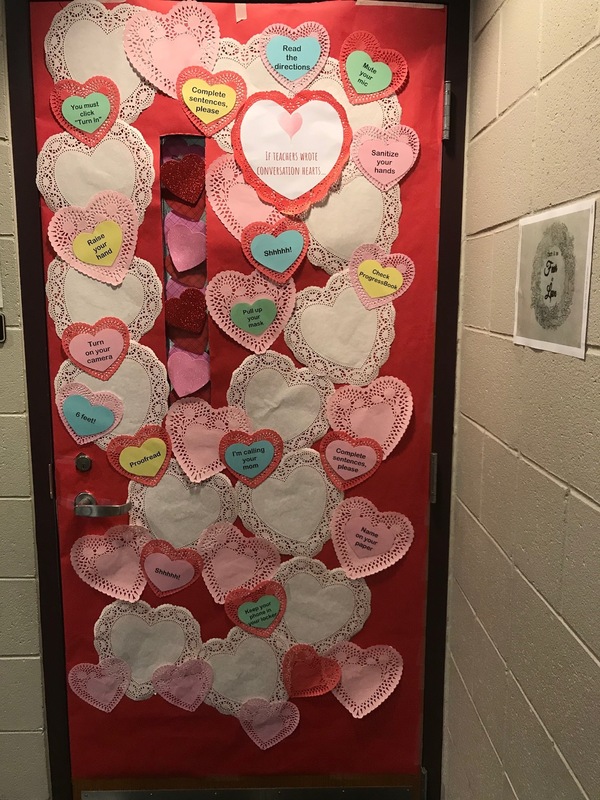 2nd Place Winner goes to Mr. Perry!
Hooray, hurrah!

3rd Place Winner goes to Mrs. Crabtree!
Way to go!

Take a look at some of our other fabulous doors!