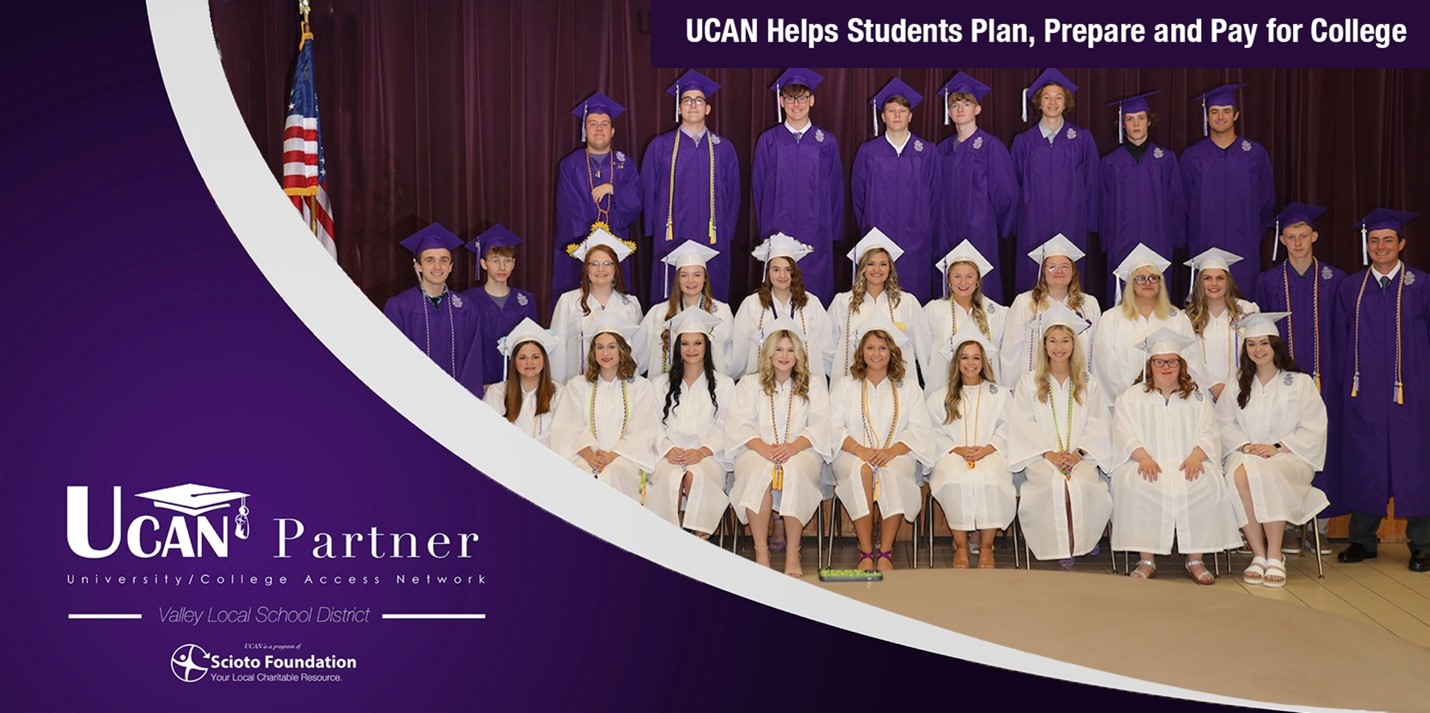 UCAN helps Valley Students Plan, Prepare and Pay for College.
Make your match for Valley LSD! Scioto Foundation will be giving away $40,000 to Scioto County schools UCAN funds in celebration of 15 years of UCAN! Any donation give to the Valley Legacy Scholarship Fund will be eligible for a match. Here is a QR code to donate: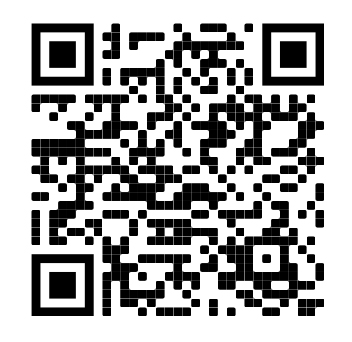 What is UCAN
The Scioto Foundation's University College Access Network or UCAN was launched in 2008. It is a program that helps youth plan, prepare, and pay for college through strong partnerships with all Scioto County, Ohio schools, the South-Central Ohio ESC, local businesses, and donors.
Since 2008, Valley Legacy Scholarship Endowment Has Awarded
The UCAN Valley Legacy Scholarship Endowment is part of the UCAN program. Valley has over $184,000 in its endowment fund and has given away over $69,000 in scholarships to 138 students since the start of the program.
Scholarship
The Scioto Foundation will be offering a $40,000 match this year. All donations to Scioto County UCAN Funds from September 1 through August 31 will be matched. The match ratio will depend upon the amount of donations received. It is our hope that UCAN and UCAN related funds will reach the $4-million-dollar mark in total assets by year 2028.
Join the Valley local schools and the Scioto Foundation in sharing our vision that one day, every student will have the financial resources to attend the college or university of his or her choice. With the help of thoughtful, caring individuals, we are well on our way, but we still need your help. Your gift has the potential to be matched by Scioto Foundation no matter what size. What a return on your investment the Scioto Foundation match will provide!
Your tax-deductible gift to the Valley Legacy Scholarship Endowment Fund will help us to sustain a lasting legacy beyond any one person or generation! Please be a part of our legacy! Your gift of $10, $25, $50 or $100 can make a lasting impact for the future of our kids! Our goal is that each graduate of Valley High School will receive financial assistance and support to attend college. We have a vision of making a difference in the future of our students and community by doing "What's best for our kids".
The cost of tuition, room and board continues to spiral out of control, outpacing inflation for the past several years, reaching a 40% increase since 1997. The average public college cost is now well over $15,000 per year.
• Teacher Payroll deduction form
UCAN Payroll Deduction Form - Valley Local School District
Challenge Grants
The Scioto Foundation will continue to offer $2,000, per year, in challenge grants to Scioto County UCAN Schools.
Valley has been previously awarded $19,000.00 in mini-grant awards which were used for college visits and Advanced Placement testing.
UCAN scholarship In Action
Kyle See was Valley High School First UCAN Scholar. See appreciates the help the UCAN Scholarship gave him in gaining an education and realizing his professional goals.
"With the support of the UCAN Scholarship, the Scioto Foundation, Valley Schools, family and friends, I was able to attend my dream school, Ohio Northern University. Studying in ONU's T.J. Smull College of Engineering, I achieved my Bachelor's of Science Degree in Computer Engineering," said See.
"After completing my degree, I went on to work as an Embedded Software Engineer and later DevOps Engineer for Rockwell Automation. Today, I am a Senior Manager for Accenture, based out of St. Petersburg, Florida. It was all made possible by the start enabled by the help and support of my scholarships, teachers, mentors and family," said See.